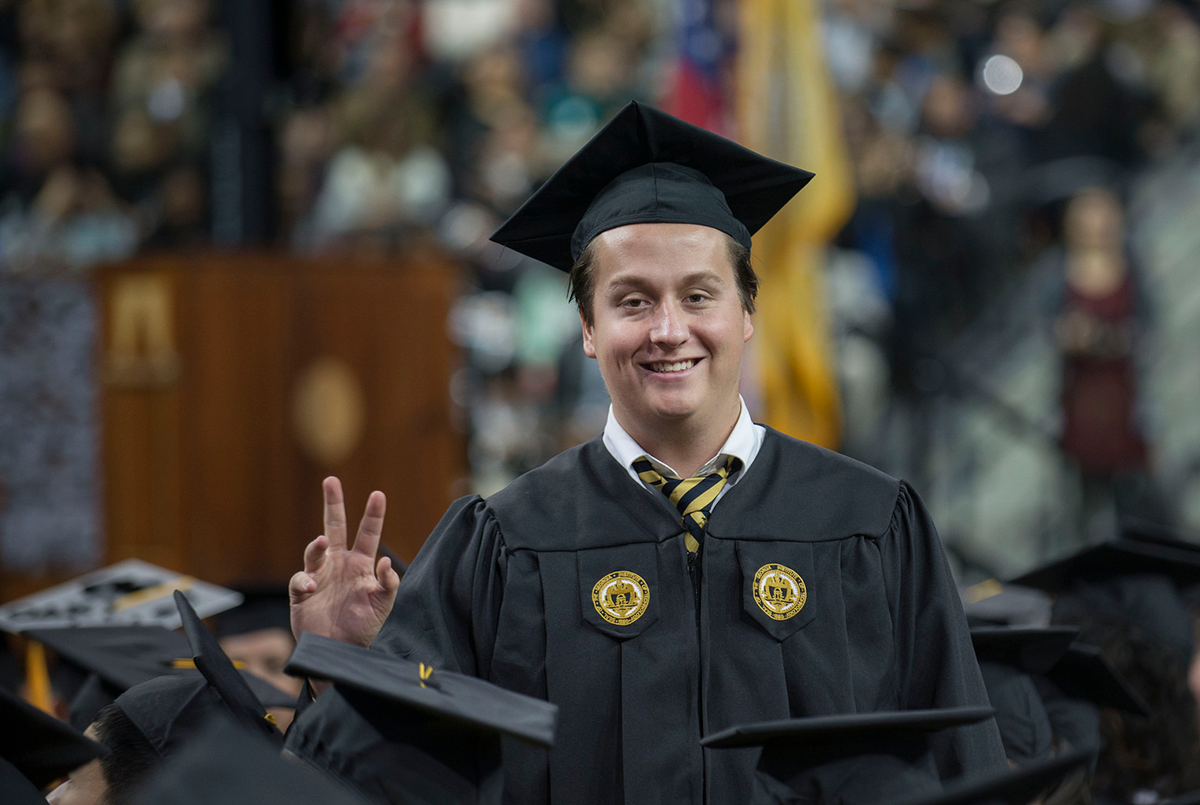 The Family Legacy Endowment is an endowed fund, named for your family that awards a grant every year to a Georgia Tech program you and your student wish to support. Because it's an endowment, the dollars contributed to the fund are held and managed permanently by the Georgia Tech Foundation, this is a graduation gift that will last forever!
The proceeds from the endowment provide a yearly grant to an area of Georgia Tech that you and your student choose – a student organization or scholarship, research lab, or other area that was deeply impactful to your child's time at Georgia Tech.
This Fund will honor your child's Georgia Tech experience and create a legacy that will last across generations.  It's an incredible way to celebrate an important moment in your child's life, as well as serving as a meaningful example of servant leadership and philanthropic support.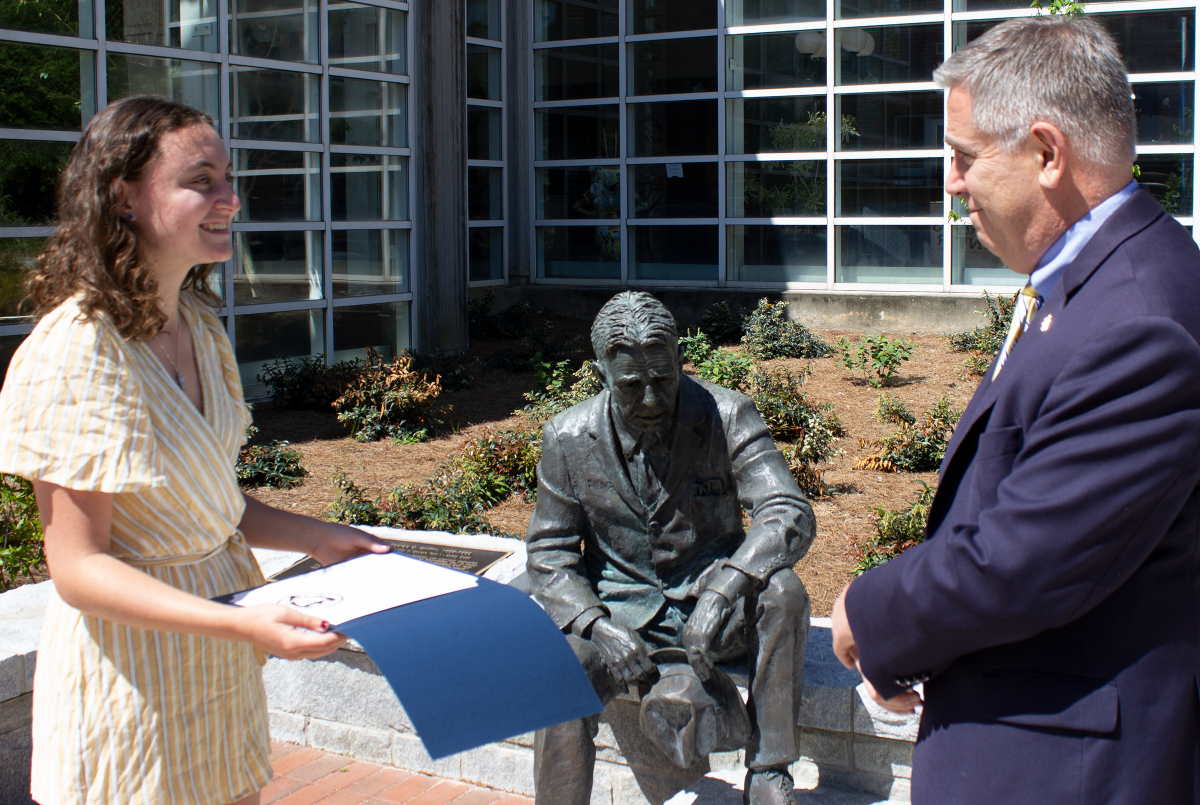 Here is how the Family Legacy Endowment works:
Set up your Family Legacy Fund with either a one-time gift or a pledge payable for up to five years. Contributions to an endowed fund must total at least $25,000.
Name the fund for your student or family (and you can even keep it a surprise until graduation).
At graduation, choose a Georgia Tech program, organization, or area as the official recipient of the yearly award from the fund.
And once the fund is set up, additional contributions may be made at any time — before or after graduation.
Gifts to your Family Legacy Fund are included in all existing recognition societies, as well as the Family Legacy Society.
Possible designees you may choose for the fund's annual award include departments or schools, student organizations, student scholarships, Roll Call, research labs, or other areas. We will help guide you and your student through this process.
More Information
To set up a Family Legacy Award or for more information, contact Emily Wong, Director of Development Parent Giving and Student Life, Georgia Tech.