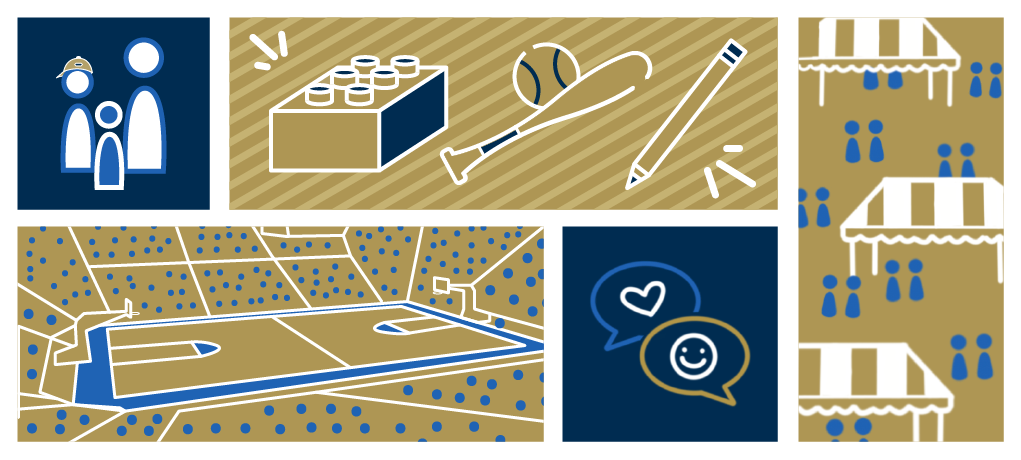 CANCELED
 7th Annual Sibs Day - March 5, 2022
Unfortunately, due to a limited number of outdoor and indoor locations available to meet our capacity needs on Saturday, March 5, we have made the difficult decision to cancel this year's Sibs Day on March 5. We apologize for any inconvenience this may cause your students and your families. If you already registered for Sibs Day, you will receive an email with more information and we will refund your registration in full.
Questions? Visit our Events FAQs page or contact us.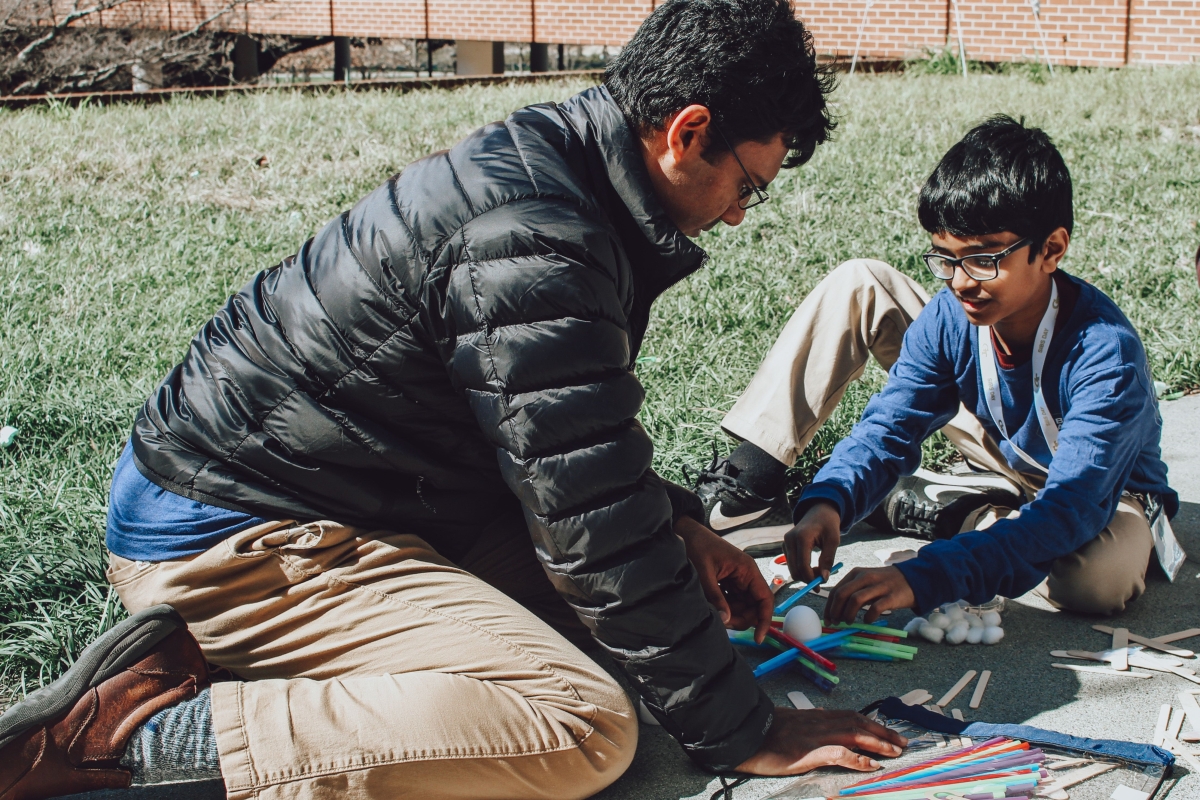 Registration
Sibs Day 2022 has been CANCELED due to limited outdoor and indoor space on March 5.
The fee covers the costs of two meals, snacks, educational sessions, various campus activities, including entrance into the GT Men's Basketball game, a Sibs Day long sleeve shirt and clear drawstring GT bag. Parents and family members are welcome at all events, but must register as a participant as well. 
Visit our Photo Album page to enjoy a selection of photos of our 2020 edition. You may also watch our 2019 video on our YouTube channel to learn more.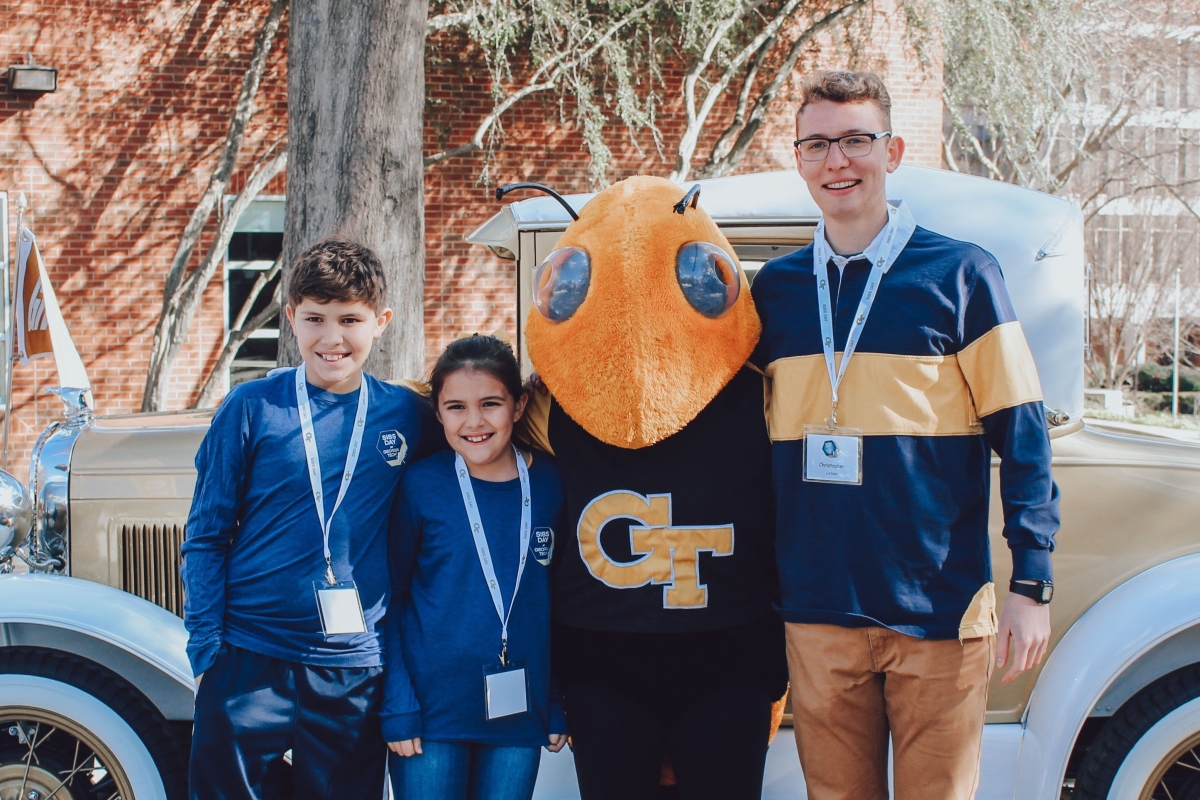 Tentative Schedule
Check-in
Campus Tours
 Brunch
 Men's Basketball Game
Educational Workshops - Yellow Jacket Ed Sessions
Dinner & Entertainment/Fun Activities
Pick-up/Check-out
Hotel Information
Georgia Tech Hotel and Conference Center
800 Spring Street NW, Atlanta, GA
Non-smoking king and double bedding accommodations have been blocked for this group. Please note that all guestrooms are non-smoking.
Book your reservations for March 4 -7, 2022. Booking deadline is 02/4/2022
For those attendees driving to the hotel, overnight parking is $21 per night with unlimited in and out access to the garage.
For additional nights before or after the posted group dates, please contact the hotel directly to check availability.
For any other requests or inquiries, please enter this information within the appropriate request boxes during the reservations process or call the hotel directly at (800) 706-2899 or (404) 838-2100, Monday-Friday from 9am-6:30pm.  
Book Your Reservations
What are past attendees saying about Sibs Day at Georgia Tech?
"I love Sibs Day because it is the perfect opportunity for me to introduce my family to my Georgia Tech family" - GT Student
"It gives us an exciting opportunity to spend time with our siblings and encounter Georgia tech on a real level." - GT Brother
"My entire family comes to Sibs Day every year. My little sister loves it and we always have a great day!" – GT Student
"I love Sibs Day because it allows me to experience some of the research my brother does for the school and it gives me a chance to catch up with him" – GT Brother
"They had so much fun and are very eager to do it again. Normally, they don't get one on one time with their GT student sibling without mom around, so it was a nice change." – GT Mom
"GT is all he can talk about. He loved hanging out with "real" students and being on a college campus. He really wants to be a Yellow Jacket!" – GT Mom
"It gives us a chance to spend time together as a family again...an opportunity to stay connected!" – GT Mom and Dad