FAMILY WEEKEND 2022
The event has ended. Registration is now closed. Come back in Fall 2023 for dates and event registration.
OUR REFUND POLICY
Parent and Family Programs strive to provide a special experience for our students and family members participating in our programs. To ensure the quality of programming offered during Family Weekend, we DO NOT offer any refunds. We encourage you to make sure your family members can attend Family Weekend and double-check the items in your cart before registering.
Registration Fee
Adult Ticket (Ages 13 +)/GT Student - $28.95
Youth Ticket (Ages 5-12) - $10.00
What is included?
Educational sessions and workshops
College and School Receptions
Family Fun Night - bowling, billiards, games, refreshments, and a movie!
Discounts to Family Weekend ticketed events (Football game, Tailgate, and Jazz Brunch)
Access to tickets for Georgia Tech Night at Six Flags
On-Campus Parking Pass for Friday, September 16
Transportation shuttles around campus and to and from Family Weekend Hotels (Friday, September 16 ONLY)
Campus Recreation Center weekend pass
Family Weekend Giveaway – one per family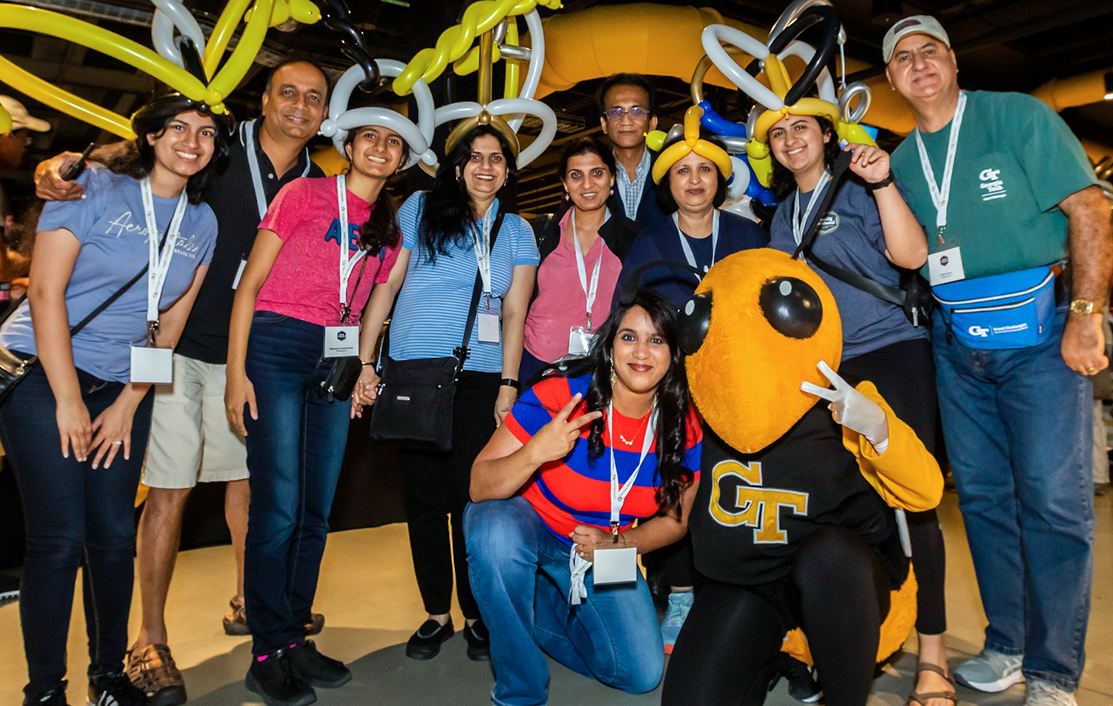 Family Fun Night
Location: Student Center
Date/Time: Friday, September 16, 6-10 p.m.
Cost: Included in your registration fee. No additional cost.
Bowl with your family, play a few games, enjoy some late night snacks, and have some fun as we close our first day of Family Weekend at Georgia Tech. We will also show the movie Jurassic World: Dominion. Don't forget to take your family photo with our special green screen!  Enjoy a night of family fun – Yellow Jacket-Style!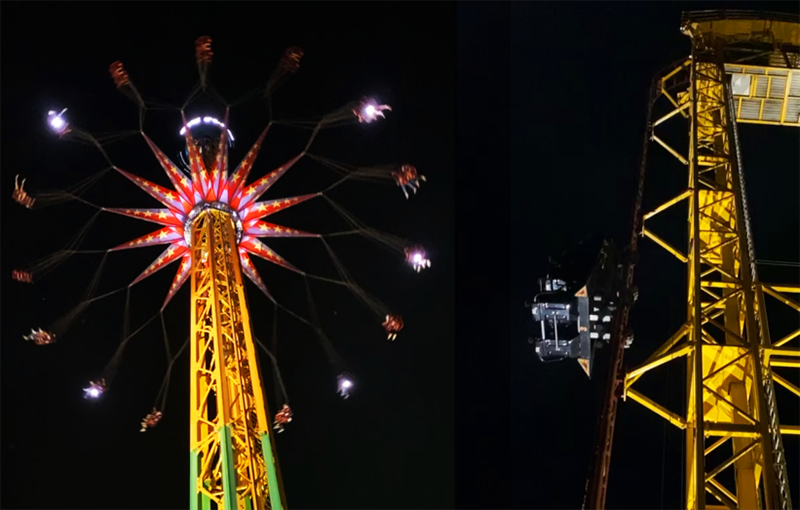 Georgia Tech Night at Six Flags with SCPC
Location: Six Flags over Georgia
Date/Time: Friday, September 16, 6-10 p.m.
Ticket Prices:
Adult - $30 p/p
GT Student – Students will purchase their tickets through a separate SCPC link at a discounted rate. Rates are tiered at $15, $18, and $25.
Youth (Ages 3-12) - $28 p/p. All children 2 and under are free.
Day of ticket sales at the park are $30 for everyone.
The Student Center Programs Council (SCPC) is excited to partner with Parent and Family Programs in offering our annual Georgia Tech Night @ Six Flags. More details on how and when to get your ticket will come in the following weeks. We're excited to bring this campus tradition to families and look forward to a great night of fun and thrills!
Photo courtesy of Janat Batra, Student Publications (2021)
College and School Receptions
Location: Various locations around campus
Date/Time: Friday, September 16, 3-5 p.m. (Time varies per College/School.)
Cost: No additional cost, but first-come, first-served.
NOTE: Due to capacity issues, these receptions will fill quickly, so we encourage you to register early.
Attend special receptions hosted by the various academic units throughout campus. Enjoy getting to know faculty and other school administrators in your student's College or School and learn more about their area of study at Georgia Tech.  Registration is required, but this event is free.
CoE: Daniel Guggenheim School of Aerospace Engineering
CoE: Wallace H. Coulter Department of Biomedical Engineering
CoE: School of Chemical and Biomolecular Engineering
CoE: School of Civil and Environmental Engineering
CoE: School of Electrical and Computer Engineering
CoE: H. Milton Stewart School of Industrial and Systems Engineering
CoE: School of Materials Science and Engineering
CoE: George W. Woodruff School of Mechanical Engineering
College of Design
College of Computing
Ivan Allen College of Liberal Arts
College of Sciences
Ernest J. Scheller Jr. College of Business
Family Weekend Tailgate
Location: Tech Tower Lawn (in front of Tech Tower on North Ave.)
Time: 1-3:30 p.m.
Cost:
Adult (Ages 13+) / GT Student - $25 p/p
Youth (Ages 6-12) - $15 p/p
Ages 5 and under - Free            
It's TAILGATE time! Join other Georgia Tech families on Saturday prior to the game for food, music, family photos with the Wreck, face-painting and classic tailgate games. Don't forget to keep an eye out for Buzz – he may be buzzing by on his way to the game!
Jazz Brunch with Dean Stein
Location: Georgia Tech Exhibition Hall, Midtown Ballrooms
Time: 10:30 a.m.-Noon
Cost:
Adult (Ages 14 +) / Georgia Tech Student - $25 p/p
Youth (Ages 6 -13) - $15 p/p
5 and under - Free
End our special weekend with the Associate Vice President of Student Engagement and Well-Being and Dean of Students, John Stein, and a jazz performance by Georgia Tech students. Enjoy a delicious brunch buffet, mingling with other Georgia Tech families, and extra time with your Georgia Tech student before buzzing home. Don't miss out on this final event of Family Weekend.
Note: Pre-registration for this event is required.