TRANSPORTATION FOR FAMILY WEEKEND
Transportation on Friday, October 20
Take advantage of Georgia Tech's own Stinger, a bus service that takes you all around campus. Routes and schedules available online. Those going to Family Weekend at the Georgia Aquarium on Friday evening can ride the free Georgia Tech shuttle bus from 6 until 11 p.m. The shuttle will stop on Ferst Drive NW outside the John Lewis Student Center, and in front of the Georgia Aquarium on Baker Street NW.
Transportation on Saturday, October 21
Families will need to walk or find their own transportation to the Tailgate and/or football game on Saturday. Game day traffic makes it challenging for buses, so walking or finding other modes of transportation will be easiest that day. The Tailgate takes place on Tech Green behind the John Lewis Student Center, on Ferst Drive NW.
Transportation on Sunday, October 22
Jazz Brunch with Dean Stein will be held at the GT Hotel and Conference Center, on Spring Street NW. This is in walking distance from most hotels; see the parking section for information if you prefer to drive.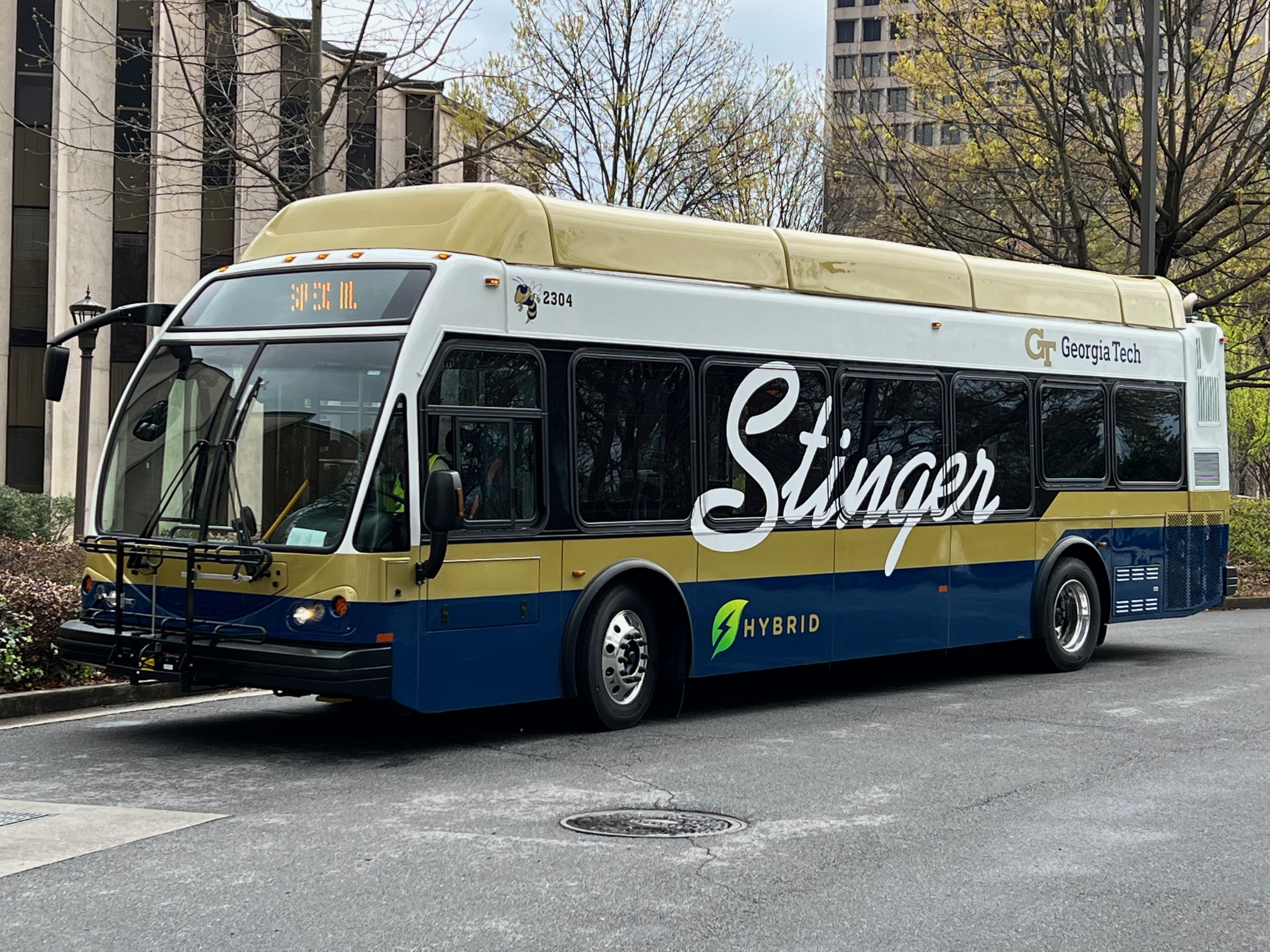 PARKING FOR FAMILY WEEKEND
Parking on Friday, October 20
Parking in the Student Center Parking Deck (W02) is included in your registration. Validated parking is good from 9 a.m. until 11 p.m., with no re-entry. Once you've parked, your best option for getting around campus is to take advantage of the accessible walking paths and Stinger bus routes.
Parking on Saturday, October 21
Parking for the Family Weekend Tailgate and the football game is NOT included in the registration fee. Parking lots are controlled by Athletics on game days; you may purchase a parking pass from Athletics for October 21. Please note that all Georgia Tech parking areas are restricted on game days beginning 6 hours prior to game time. Rideshare is strongly encouraged, as North Avenue is closed on game days.
Parking on Sunday, October 22
On-site paid parking is available in the parking garage connected to the Georgia Tech Hotel and Conference Center. The garage is accessible near the hotel's main entrance at Spring St. NW and Armstead Pl NW (across from Barnes & Noble). Directions are available online.