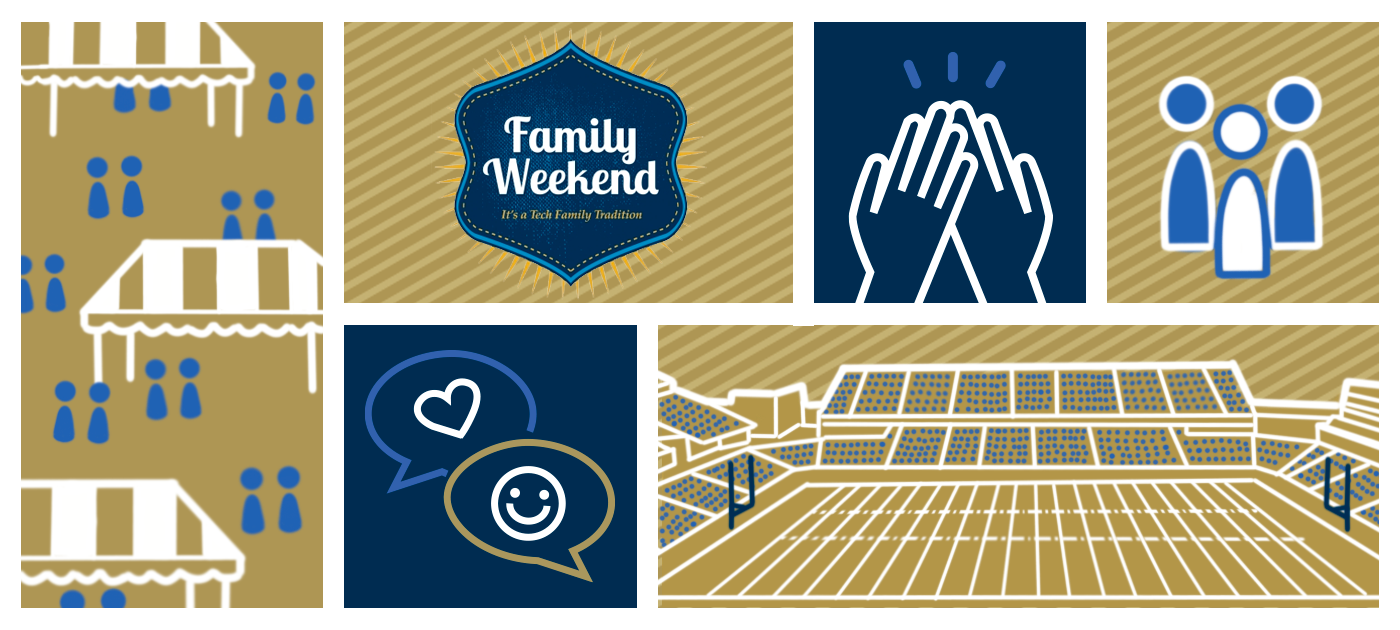 Family Weekend 2023
SAVE THE DATE - Family Weekend 2023 will be held October 20-22. 
Registration is open in the Yellow Jacket Family Hive.
Hotel information and reservations are now available.
Parent and Family Programs collaborates with numerous campus partners and local vendors every fall to welcome our families back to campus for a special weekend. Activities include an Institute Update, stimulating presentations by faculty and staff, College and School receptions, Family Fun Night, Family Weekend Tailgate, Georgia Tech vs. Boston College game, Jazz Brunch with AVP of Student Engagement and Well-Being, and Dean of Students, John Stein, and more! 
Family Weekend at Georgia Tech is a special time to connect with your student, learn more about campus life, and create special memories!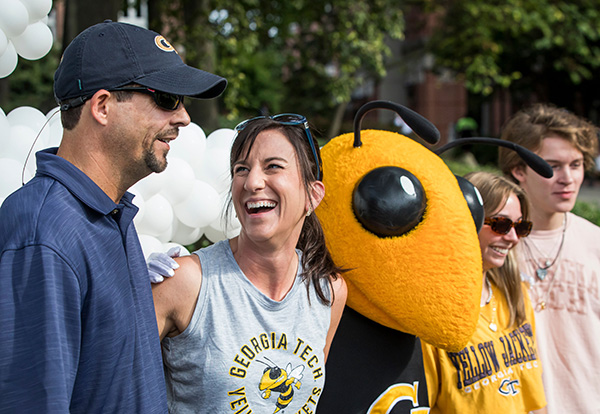 Family Weekend returns Fall 2023. Enjoy a selection of photos from 2022 on our Facebook page and a video from the October 2021 edition.